You can now pay for StackRef with Stripe!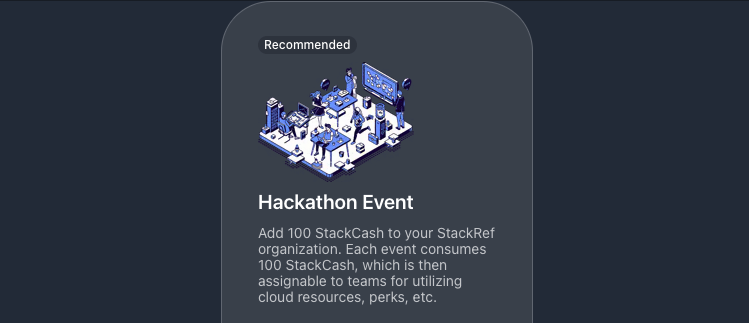 Good news, everyone!
Previously, purchasing StackCash – credits used to schedule events – was only possible by directly contacting us, or via the Amazon Marketplace. Well, no longer! StackCash is now directly purchasable within the application, once you have your free account created and are an organization's owner or administrator.
The concept of "StackCash" is a credit system that, at the organization level, allows the scheduling of events. Once StackCash is used for an event, that StackCash is assigned to the event itself, which can then be distributed to teams to "spend" on cloud resources. It's yet another way for judges to score teams, based on how budget-conscious they are.
Reach out to us anytime, if you have any questions!